Small Partites, Big Parties, Corporate Parties, Special Parties, consider having Hand Popped New England Kettle Corn by Giggles, or having an old Fashion Soda wagon serving real root beer and birch beer, or refreshing fresh squeezed lemonade. Add a cotton candy cart if you'll be having kids at heart.
Let's be creative.
Every party can be more fun with GIGGLES – Giggle corn is both the entertainment and the treat!!!
Corporate Parties.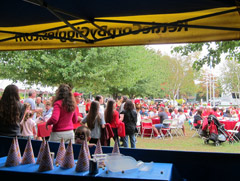 We have popped at summer and fall gatherings at Corporate events – for profit and non-profit. (such as Master Card, GE Credit, NBIA, Greenwhich Land Trust, Riverfront Recapture). It's some fun to the air, something for everyone to talk about, and add an element of fun to every gathering… Step it up a notch and have hand popped kettle corn. Our friends at NBIA really enjoyed the fresh squeezed berry lemonade at their summer picnic. A healthy sweet summer treat!The Kettle corn added to the crisp air of the Halloween gathering for GE Capital – employees and children enjoyed the warm snack along with the caramel apple slices and crisp root beer.The Carnival theme at the Master Card annual summer event was an event for every age – Kettle corn was an added treat. The first stop off the bus for The Hartford visitors to the Riverfront Recapture event was a hot fresh box of kettle corn … on the way to the lobster…line… what a beautiful summer evening.
College Orientations and School Functions: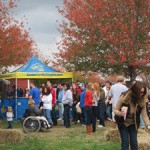 University of Hartford Freshman Orientation.Trying to get new students to meet other students get them out of their dorms… the smell of kettle corn, cotton candy and a cup of fresh squeezed lemonade pulled all the freshmen out of their dorms at the University of Hartford to the quad. Hopefully they will have made friends for a lifetime over a bag of kettle corn.
Private and Special Birthdays, Bar & Bat Mitzvahs – something different that won't break the bank.





Not for Profit Private Functions: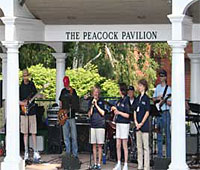 Bridgeport Hospital Cancer Center – Celebrate Life Bridgeport Hospital celebrates life by offering a day at the zoo, with music, good food and kettle corn. A celebration of life! Bridgeport Zoo.
Welcomes Special Olympic Families and Friends – Kettle corn is a happy, easy and healthy food – brings a smile to everyone!
Goodie Bags:
Kettle Corn Goodie Bags Great for corporate events, a healthy and nutritious snack. Golf outings – fits right into the give away bags. Welcome bags for out of town guests. Sweet Sixteens – order a big bag – and pack your kettle corn into a cute gift.
Wedding and Bar and Bat Mitzvah favors – a treat for everyone!